The second floor is home to our refurbished twenty yard indoor archery range. A high ceiling and many windows makes it light and bright for the eight shooting lanes. The upstairs is accessible by two stairways, one with a handicapped chair lift, located at the rear of the lower conference room.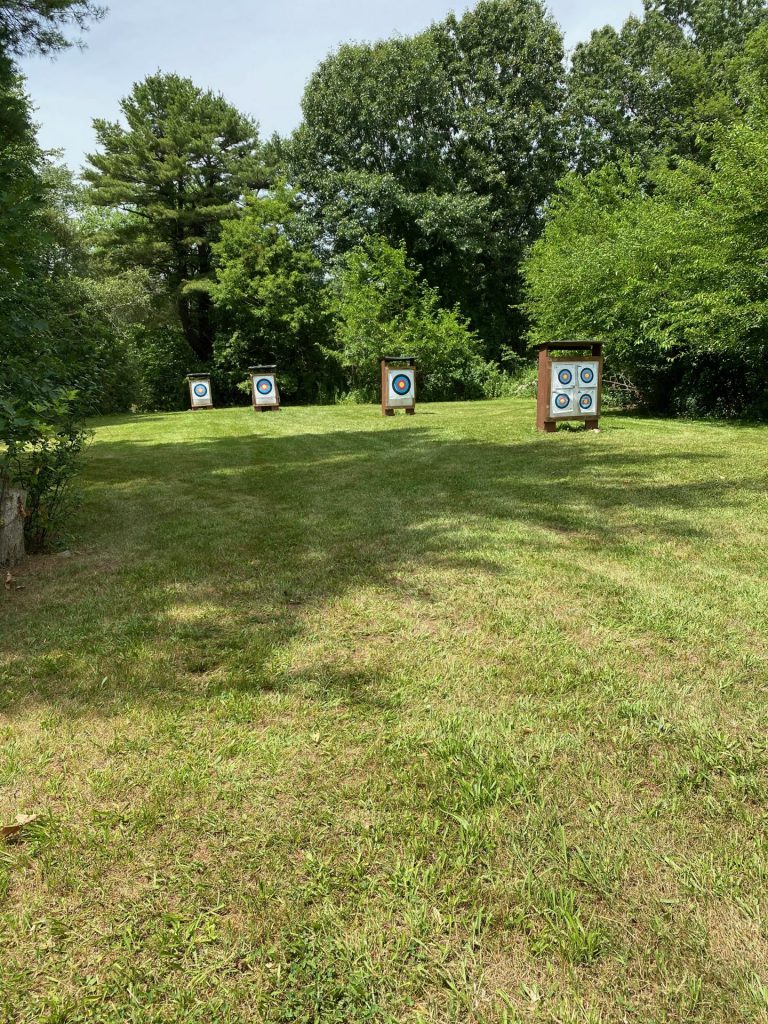 A new addition to the club is the outdoor archery range. Located behind the club with 10 yard to 50 yard  shooting lanes (65 yards to follow). This is a George Williams and C. B. Kieth design. Come by and check it out as the progress continues.

Archery program sessions are held Wednesdays with 2 sessions, 7 PM and 8 PM. Contact Elizabeth Vaccaro at 781-690-5994 with questions and to sign up.
Archery Range Safety Rules
Arrows only should be shot (paper targets only).
Inspect equipment for damage prior to shooting.
Check arrows for cracks, loose vanes, bends, broken nocks, or any condition that may cause the arrow to fly erratically or to rupture when released.
Check bow for frayed string, warped limbs, cracks or other damage that may result in breakage when at full draw.
Shoot only arrows matched to the shooter's draw length and spine matched to the bow's draw weight.
Never shoot a bow that is set up for someone else.
Never dry fire a bow
Never overdraw a bow.
Use proper gear, arm guards, finger tabs, and bow slings.
Most important – observe the shooting lines and line safety.
Check for clear surroundings before drawing the bow to shoot.
Caution when pulling arrows from target. Make sure no one is behind you.
No broadheads to be shot.
No shooting crossbows. Reason: Target Butts are not strong enough to handle Crossbow bolt impact.
Violations of these rules may lead to disciplinary action and expulsion from the club.
Check out this safety/instructional video created by Jazmin Eltoury who created the video as part of her gold award project which is the highest achievement in girl scouting. Thanks to Jazmin for sharing her project to benefit our archers.